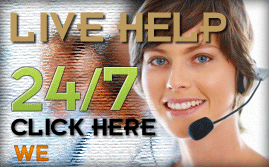 About Us
RSbee offers various kinds of RS services, including rs 07 quest, account, items, skill power leveling, and so on, along with 24 hours online support. We sincerely thank everyone for your support and trust. We strive to keep improving our site and service to repay all of our customers.

Why Choose RSBee?

Customers' needs and satisfaction first! - It's our unshakable mantra. Wherever you are, and whatever you need, RSBee will fulfill all your requirements and expectations.

1. No Personal Information Asked

Don't worry about the security of your personal information on our site. RSBee will never ask for your personal information.

2. Low Price Guarantee

RSBee strives to provide RS 2007 services for players, and we firmly believe that you can get the best service and the low price (osrs gold) on our site.

3. The Easiest Buying Guarantee

Buying has never been so simple! The only thing you need to do is place an order, leave the gold for your order in your inventory, or you can trade it to us in the game by yourself. Leave the rest to us.

4. 100% Satisfaction Guarantee

We offer 24 hours service every day. You can buy all services at any time! Please feel free to contact us by online chat if you have any questions.
Latest news
09/28/22 - OSRS Crack the Clue 3 Solutions: Step 1 to Step 4

Crack the Clue 3 was released On 23 September 2022. Like the Treasure Trails, you should have to crack all clues with required items and conditions to get the Robes of Ruin, a new set of outfits, which is for both free players and members. So far, players have cracked the fourth step. Note: You must have nothing equipped and no other items but the required ones in your inventory when you...

09/26/22 - OSRS Wilderness Boss Chaos Fanatic Guide

Chaos Fanatic is an easy-to-kill wilderness boss in the OSRS game. You can find him west of the Lava Maze, south of the 44 Wilderness teleport obelisks. Gear Setup & Inventory Because his location is between KBD and Chaos Alter, it is usually the hot spot for PKers. We recommend that you do not use gear and items that are too valuable. The most effective way to kill it is to use...