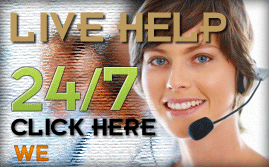 About Us
RSbee offers various kinds of RS services, including rs 07 quest, account, items, skill power leveling, and so on, along with 24 hours online support. We sincerely thank everyone for your support and trust. We strive to keep improving our site and service to repay all of our customers.

Why Choose RSBee?

Customers' needs and satisfaction first! - It's our unshakable mantra. Wherever you are, and whatever you need, RSBee will fulfill all your requirements and expectations.

1. No Personal Information Asked

Don't worry about the security of your personal information on our site. RSBee will never ask for your personal information.

2. Low Price Guarantee

RSBee strives to provide RS 2007 services for players, and we firmly believe that you can get the best service and the low price (osrs gold) on our site.

3. The Easiest Buying Guarantee

Buying has never been so simple! The only thing you need to do is place an order and pay for it. If you choose the gold payment, just leave the gold for your order in your inventory. Leave the rest to us.

4. 100% Satisfaction Guarantee

We offer 24 hours service every day. You can buy all services at any time! Please feel free to contact us by online chat if you have any questions.
Latest news
09/24/23 - We Have Changed the Default Price to US Dollars

We have changed the default prices of all OSRS game services to US Dollars. If this change causes any inconvenience to you, please understand us. However, you can still pay for all services other than coins via OSRS gold. Why Changed? We have decided to change the payment method from the OSRS gold coins to US dollars for the following reasons. 1. Many customers want to pay for services in US dollars...

09/14/23 - OSRS The Path of Glouphrie Quest Quick Easy Guide

Here comes the latest OSRS quest - The Path of Glouphrie. We have prepared a quest guide for you. In the guide, we will show you how to complete it step by step. Requirements You have completed the following quests: The Eyes of Glouphrie, Waterfall Quest, and Tree Gnome Village. And also, you must have 60 Strength, 56 Slayer, 56 Thieving, 47 Ranged, and 45 Agility. Please note that all skills are...